One of the most wanted basics is the Skjoldehamn hood. This model hood was found near Skjoldehamn and was believed to be worn in the late Viking period and/or early Medieval period (1050-1090 AD).
Sizing
Model's shoulder to shoulder is 50 cm
The dummy's shoulder to shoulder is 40 cm
Kids
The small hood is more like a cowl for adults and look regular on children. Maximum head circumferance: 50cm
---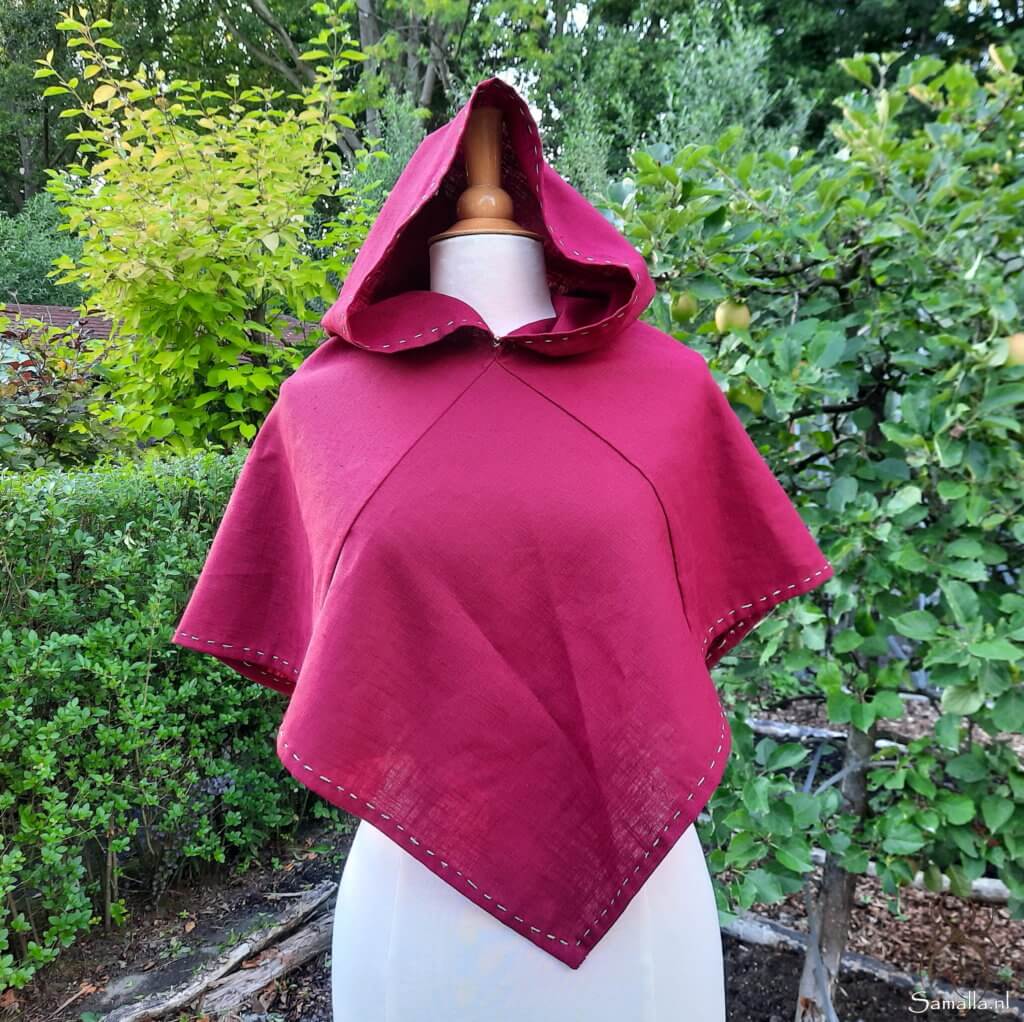 Regular
The regular sized hood is with the measurements of the finds.
Maximum head circumferance: 64cm
---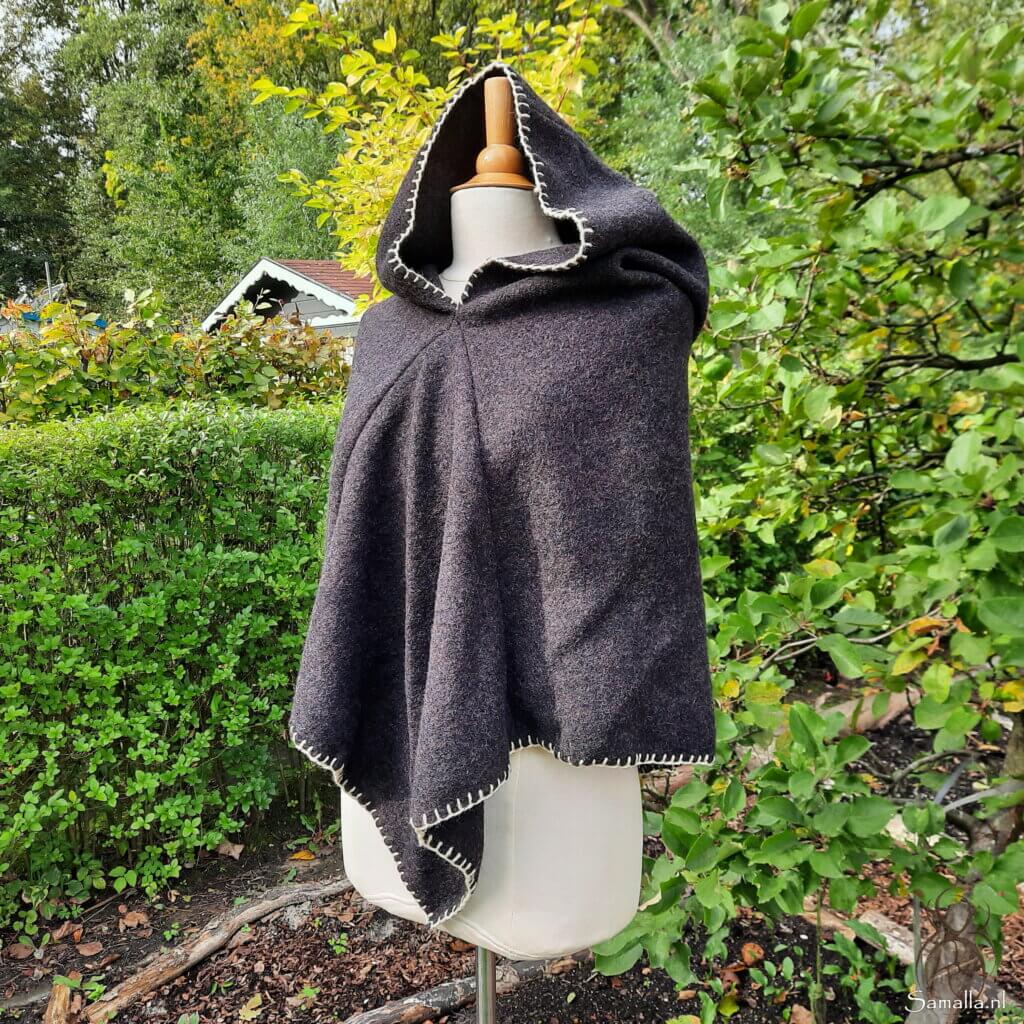 Deluxe
The deluxe hood is poncho sized. This one covers the shoulders nicely.
Maximum head circumferance: 80cm
---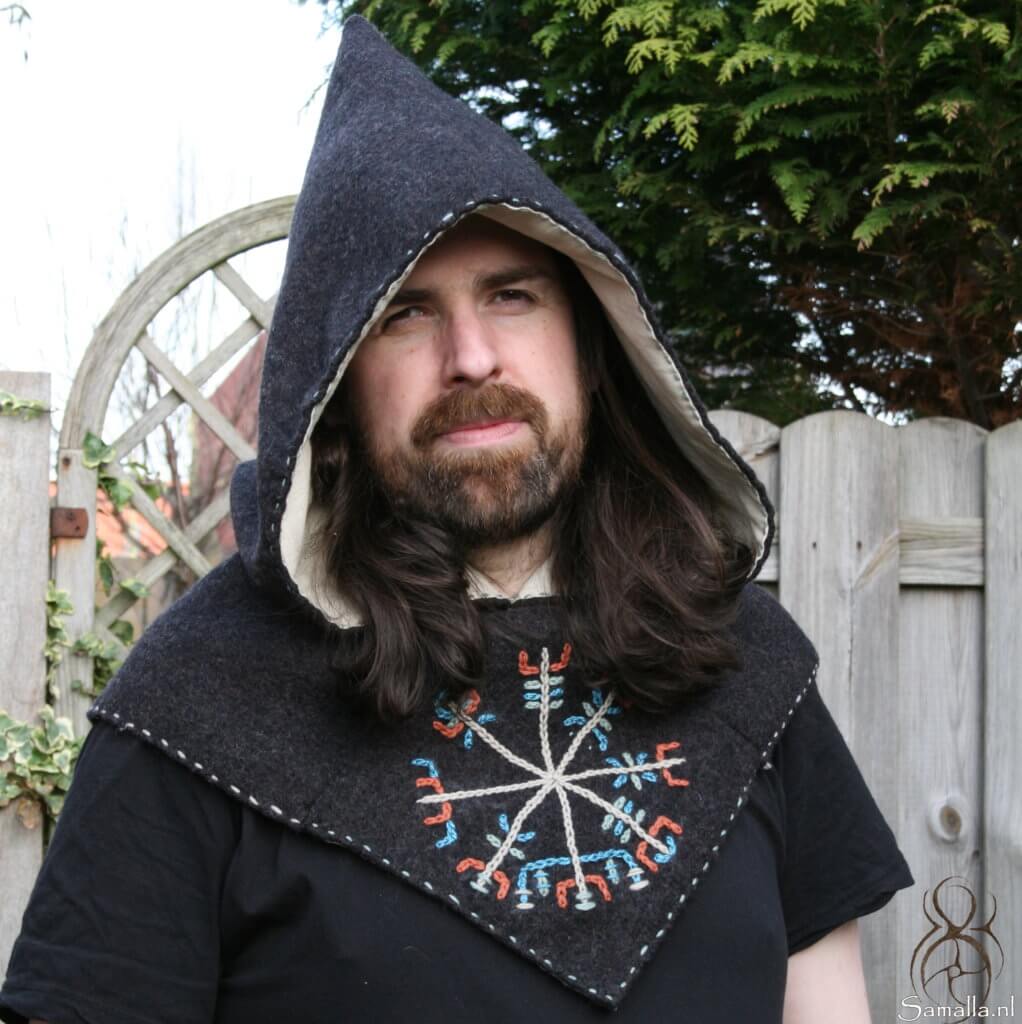 Other
Some hoods I made earlier with no steady sizing, so the sizes are in the description of the product listing.
---
Pricing
The pricing of the hoods differ per size, fabric and decoration. If you need something similar as in the shop, but in a different colour, pricing can be the same. If you are looking for something different or need a lot of decoration, please check with me via contact. Pricings may vary from this list. This is an indication, not fixed.
Plain hoods with no decoration
Kids
Linen: 30 euro
Wool: 35 euro
Wool with linen lining: 50 euro
Regular
Linen: 40 euro
Wool: 45 euro
Wool with linen lining: 60 euro
Deluxe
Linen: 45 euro
Wool: 55 euro
Wool with linen lining: 75 euro