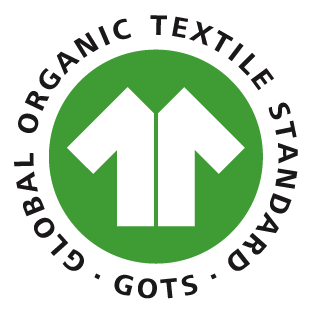 Label: GOTS
The Global Organic Textile Standard (GOTS) is the worldwide leading textile processing standard for organic fibres, including ecological and social criteria, backed up by independent certification of the entire textile supply chain.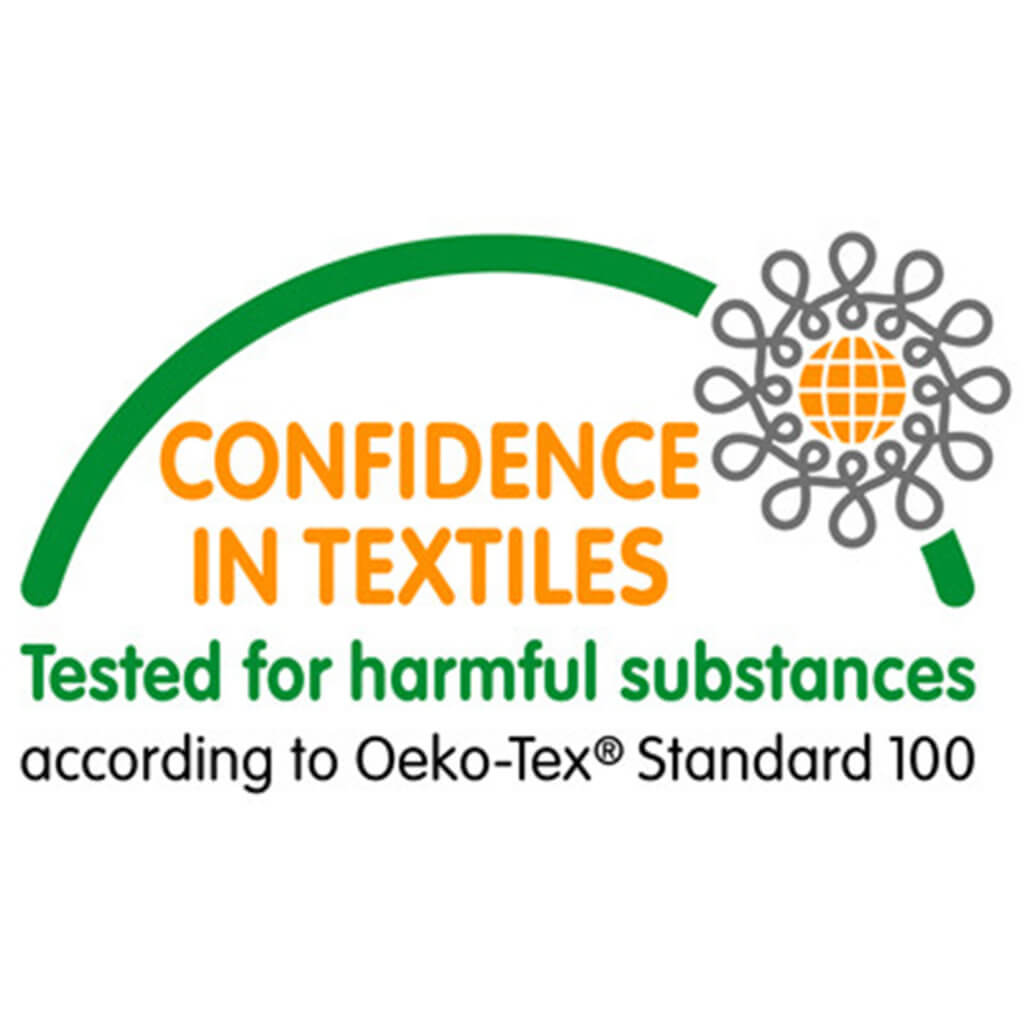 Label: Oeko-Tex
If a textile article carries the STANDARD 100 label, you can be certain that this article has been tested for harmful substances and that the article therefore is harmless in human ecological terms. In the test they take into account numerous regulated and non-regulated substances, which may be harmful to human health. In many cases the limit values for the STANDARD 100 go beyond national and international requirements. More info on www.oeko-tex.com.
Sometimes a Label: Fair Trade
In Fair trade all the people involved get a fair share of the profit from the material. This is mostly used in the food industry, but very much necessary in the fabric industry. Getting a label for this is not easy, for in some countries it is hard to check.
There is also the term Direct Trade, in which I buy straight from the producer and know how they made the material.
No Label, but sustainable
There are suppliers that did not apply for a label to show they have sustainable materials. Usually these are small companies that simply don't have the funds to get one of these labels (they don't come for free, the testing neds to be paid). They just tell their story.
It can also happen that they can't guarantee organic materials, just because of their starting conditions, but they are working towards a sustainable way of producing. Like me, for example, with my home-grown dyeing plants. I know my soil is far from organic and I can only make it better by just working with it. It doesn't mean I'm polluting, but making it cleaner.
Reuse, Repurpose, Recycle
Some of you whom had an order from me, see this writing on the box. I also do this with materials used. I still have old stock materials that do not hold the standards of my new materials, but throwing it away is a waste. I also like to use old sari/kimono silk or repurpose pieces of fine wool.